Germany industrial production fell by a whopping 4.7% YoY in December, the biggest decline since December 2009!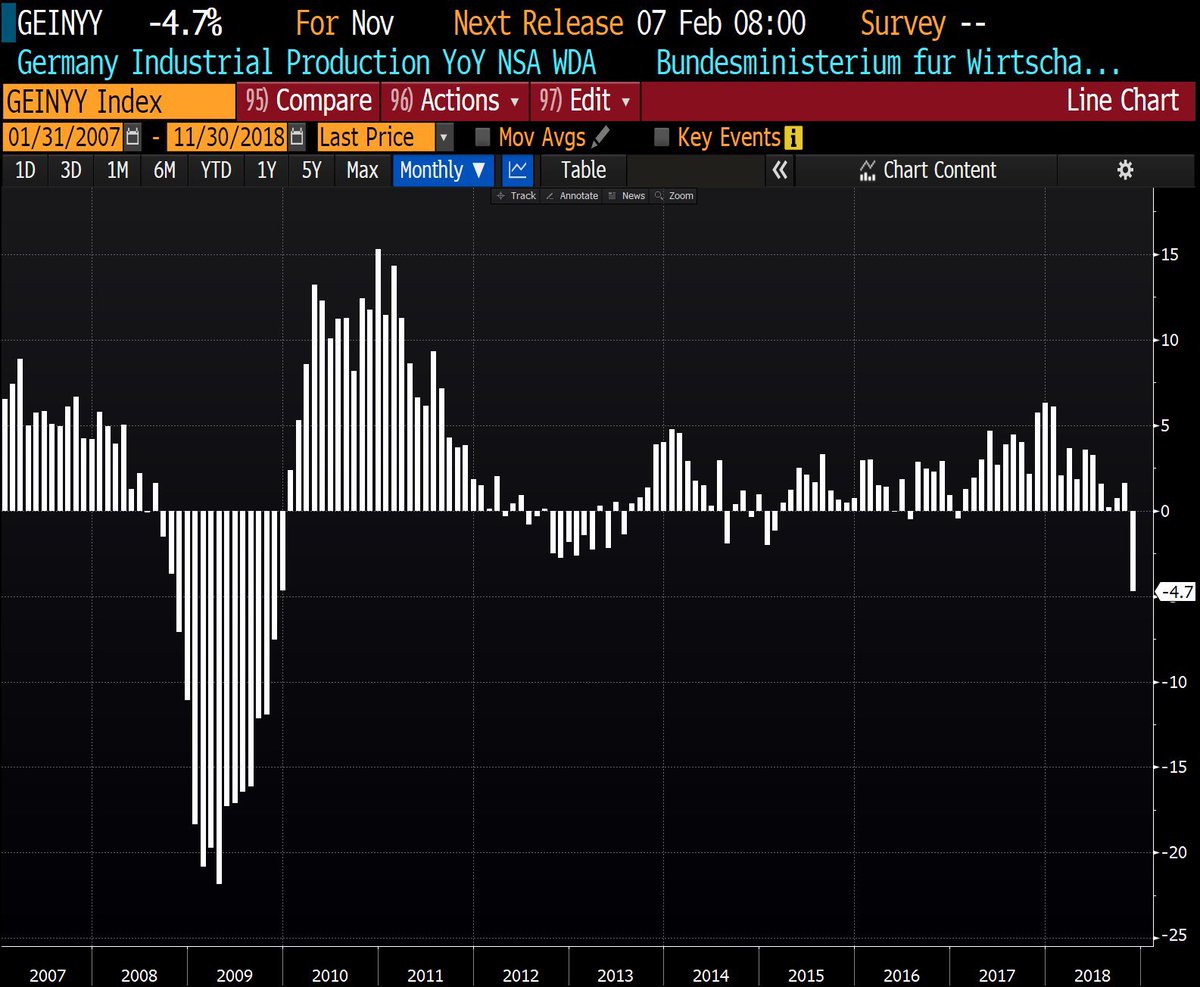 More
Jeff Gundlach: The Treasury vs copper/gold ratio suggests that 10Y yields are going much lower…… I agree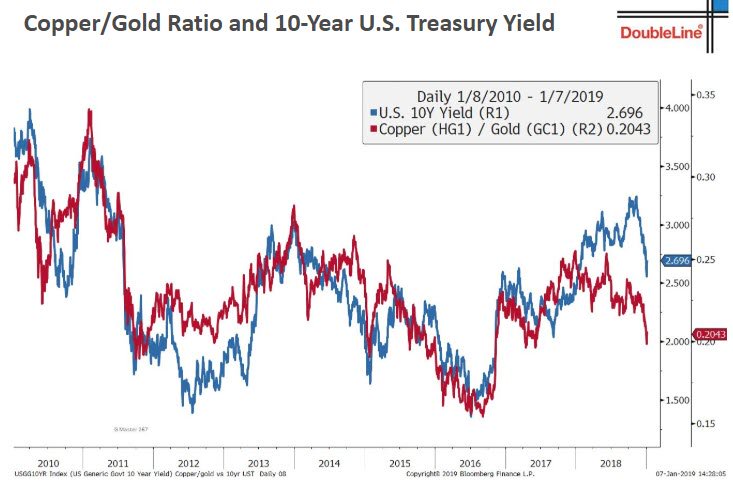 Household are leveraged. Govt spending is what is supporting the economy and Corporate sector does not want to take any more debt ( except for buybacks)
This is a completely horrific situation" – Gundlach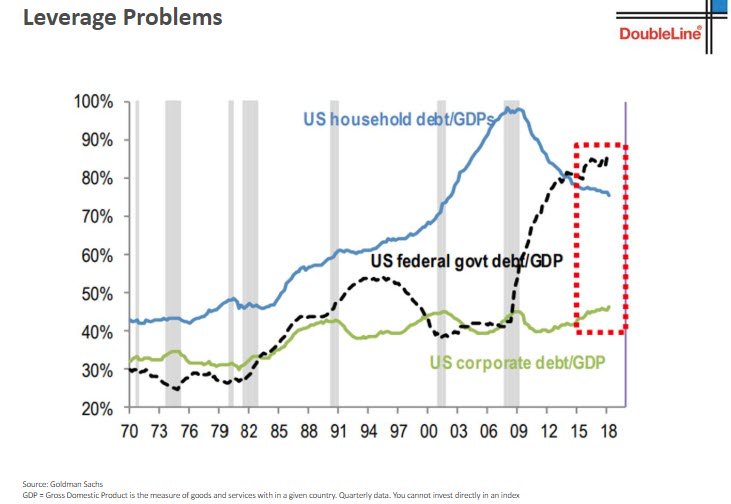 JP Morgan says recent sell-off in global markets has a striking similarity to the one in late 2015, which may offer a glimmer of hope for 2019. In 2016 recession didn't materialise. What stopped the rot were Fed, USD & China stimulus; all these could be inflecting again.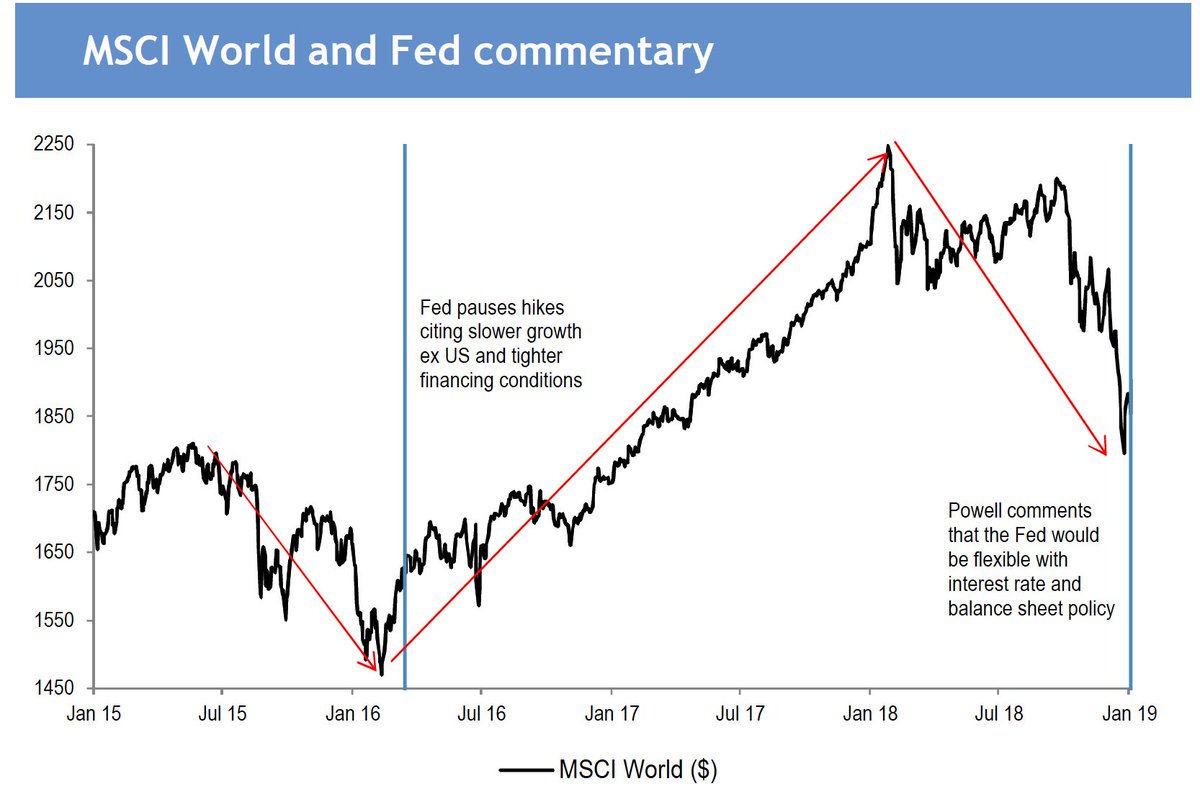 Goldman cut a swathe of global 10-Year yield calls, says we have seen the cycle top for U.S. 10-Year Treasury yields