WTO outlook collapsing faster than anytime since 2009.Something is not right but fear not Central Bankers will open another spigot of money.
The supply of Risk free asset is rising faster than the demand from reserve managers. who will fund this?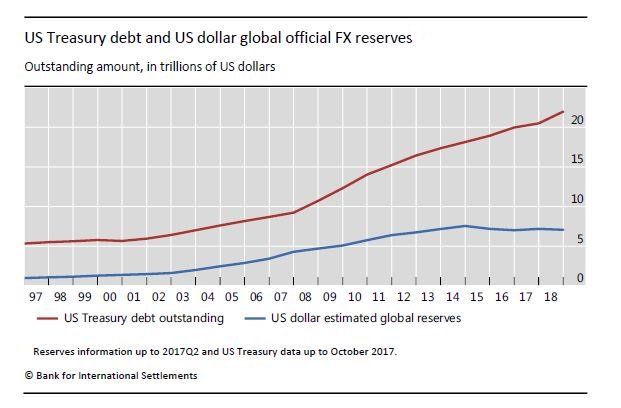 The world monetary base is shrinking, only the sixth time since 1980 – each prior episode resulted in massive losses in Asian/EM equities (1982: -31%, 1990: -14%, 1998: -28%, 2000: -32%, 2008: -54% for EMs). In all five cases, Asia was in recession.
"The correlation of EM equities with the major central banks balance sheets is 0.94 in the past three years [and] world equities have a similar correlation of 0.94 since 2009", BOFA writes before asserting that "central bank balance sheets are the most important driver of stock prices, in our view, by lowering risk premia, and cutting off deflation risk."