Tata had a 'beginners luck' when it acquired Jaguar and Land Rover in 2008 from Ford Motors Co., named it Jaguar Land Rover Automotive PLC and launched Range Rover Evoque which became huge success and a profit making machine for Tata's. The company's market value soared above $29bn in 2015. Then came a speed bump.
China's government decided to phase out combustion engines joining UK and France to eliminate gasoline and diesel engines by 2030. China and UK are the two largest market in auto sector and JLR was heavily reliant on its sales in China and production in UK.
First, sluggish demand and collapsing shipments in China started a wave of realisation for JLR that not all the reasons for its fall were global but also of ignored internal quality control checks. Jaguar had 148 problems and Land Rover had 160 problems per 100 vehicles. John Zeng, MD of LMC Automotive Shanghai said, "Quality issues have added to JLR's troubles in China where the company had multiple recalls. This has greatly jeopardized Chinese consumers' confidence in brand value. JLR's quality control capability and its after sales network are not good enough to support its volume expansion or help it compete with rivals." JLR is apparently restructuring its network in China but is falling behind its German rivals such as Mercedes, Audi and BMW.
Second, it is exposed to risks of disorderly Brexit and it would be disastrous for JLR if Britain go for no – deal Brexit. They would be affected by disrupted trade flows between Britain and continent due to close links between assembly plants and suppliers on both sides of English Channel.
Europe's struggles include a broader economic slowdown with Germany at risk for slipping into a technical recession after dramatic plunge in industrial activity late last year. The slump in region's biggest economy was partly driven by carmakers battling to adapt to new emissions testing procedures which caused production bottlenecks and sales gyrations across the regions, noted Bloomberg.
Third, Tata, India's biggest conglomerate was caught in a power struggle when Ratan Tata fired his successor, Cyrus Mistry. The company decided to eliminate 4,500 jobs or about 10 percent of global workforce. The cherry on this cake was on 7th February it told investors about its plan to write down its JLR's investment by $3.9bn.
Tata Motors took a sharp fall and had their biggest drop in 26 years accompanied by being downgraded to BB- from BB by S&P Global Ratings for second time in five months. The icing around the cherry is that JLR also needs to raise $1bn in just over a year to replace maturing bonds, a tricky test for them given their debt in S&P's junk category.
As per Tata, this is all part of their plan. "As part of JLR's plans to achieve 2.5 billion pounds ($3.2bn) of investment, working capital and profits improvements by March 2020, they would slash their global workforce by 4,500. This is expected to result in a one-time exceptional redundancy cost of around 200 million pounds for luxury unit of Tata Motors. The costs of voluntary scheme will be recognised in quarter ending March 31."
There are rumours of Tata exploring the possibility to sell its luxury car unit, Tata executives deny by implying a possibility of investing massively in UK though no formal statement has been announced. If this plan goes through it seems they could get some relief in tough weeks in the global economy.
JLR is also making efforts to step up in China and working a way around the Brexit uncertainty, without letting the corporate power struggle hindering them to make a mark again globally. Land Rover still ranks as most valuable major brands owned by Tata Group. The automotive marque was worth an estimated $6.2bn last year according to Interbrand. Tata's like any other company are doing whatever is in their hand to revive the company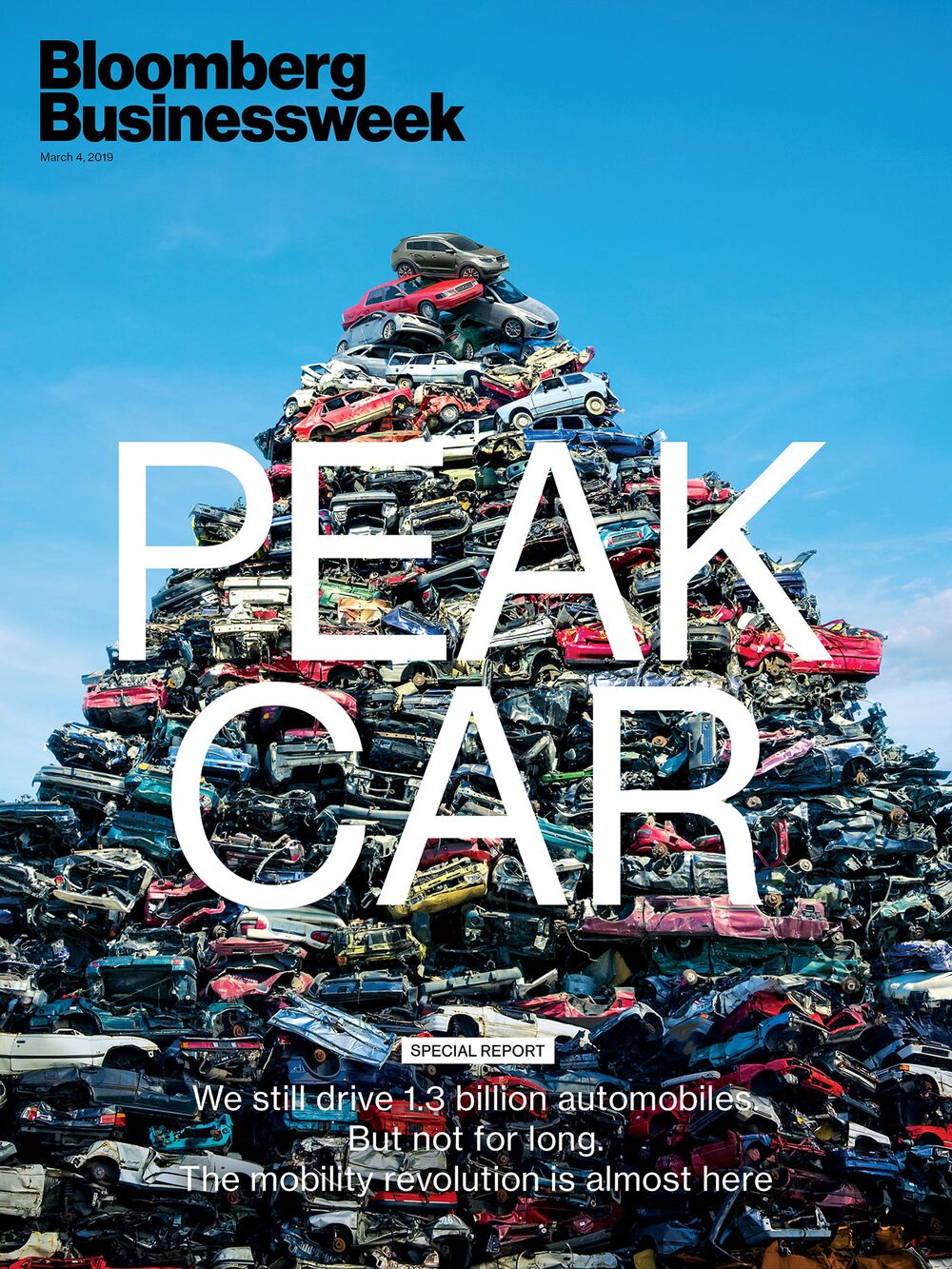 but what if as Bloomberg writes ….. on a macro level We have reached PEAK CAR SALES
(with inputs from Apra Sharma)