We're running out of time, as a world, to fix our demographic problems. We've spent 20 yrs papering them over in debt + bubbles. It doesn't get easier from here, and in fact it gets far worse, far faster. Many of these will be people who can sadly never retire.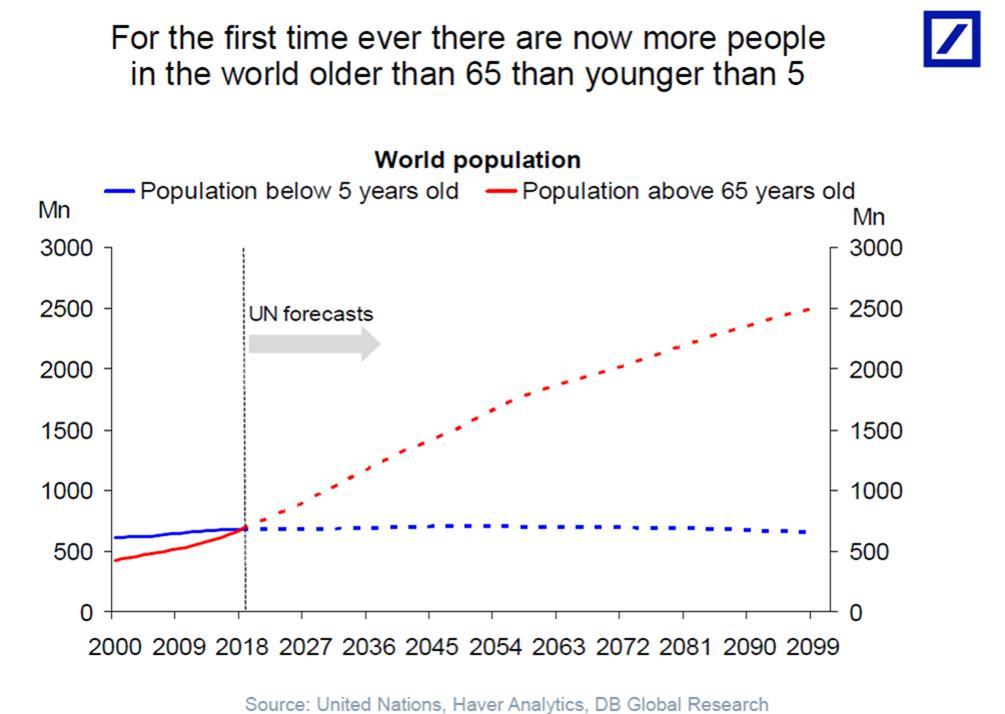 US rate vol at an all time low…..in fact the rates volatility has collapsed across the world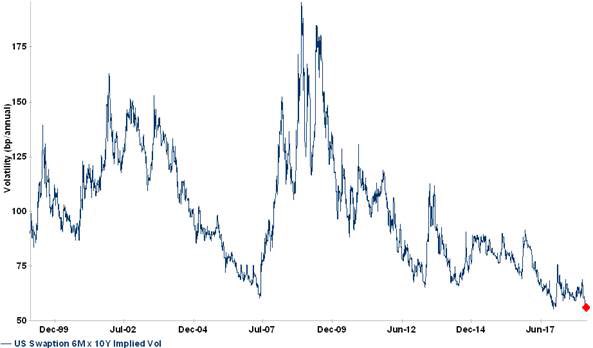 Chinese auto sales figures are plummeting ! Expect US and Euro area export orders to suffer more than already seen. China in itself is probably past the worst part, spill-over effects to US + Europe are still increasing. China currently awaits a meltdown in US manufacturing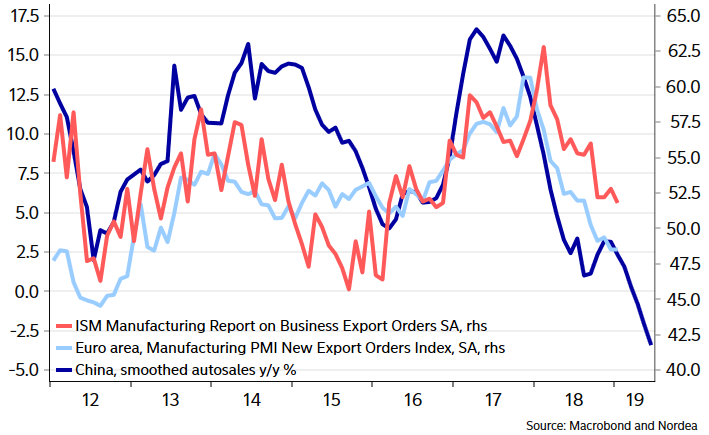 Gold nearing the real test.
Extreme overbought and over bullish – Daily RSIs / DSIs:
Gold 73 = Highest since Sep 2017. DSI>85? Highest since Jan 2018.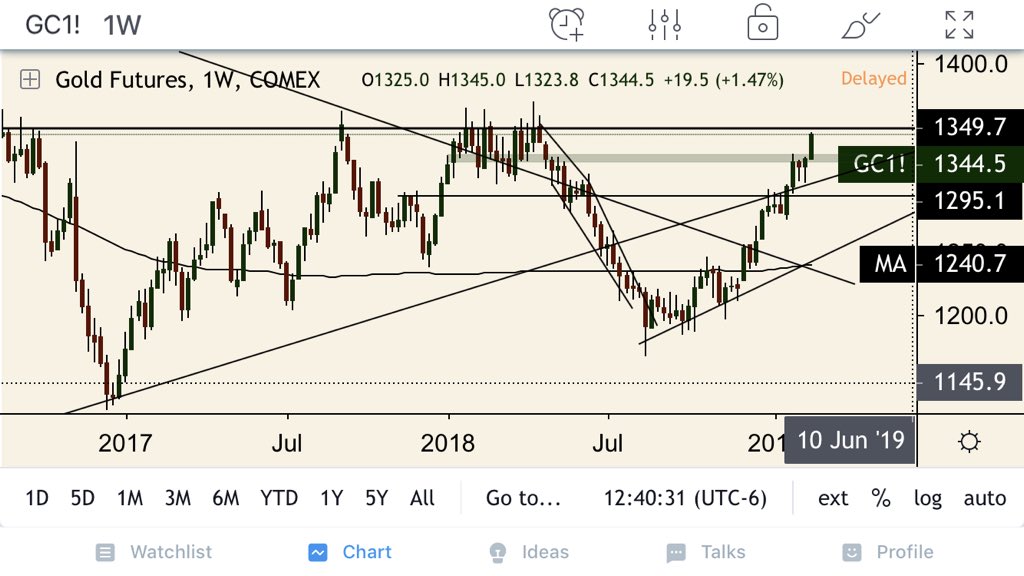 US spends $8T more than trend to get 2% GDP growth it used to get organically. Businesses see the $8T + lever up; so do consumers. Asset bubble #3 fueled by that $8T. When bubble bursts, millions hurt again.