Volatility collapses in Emerging Markets. Suggest euphoria which is seen in EM currencies also along with Chinese Yuan.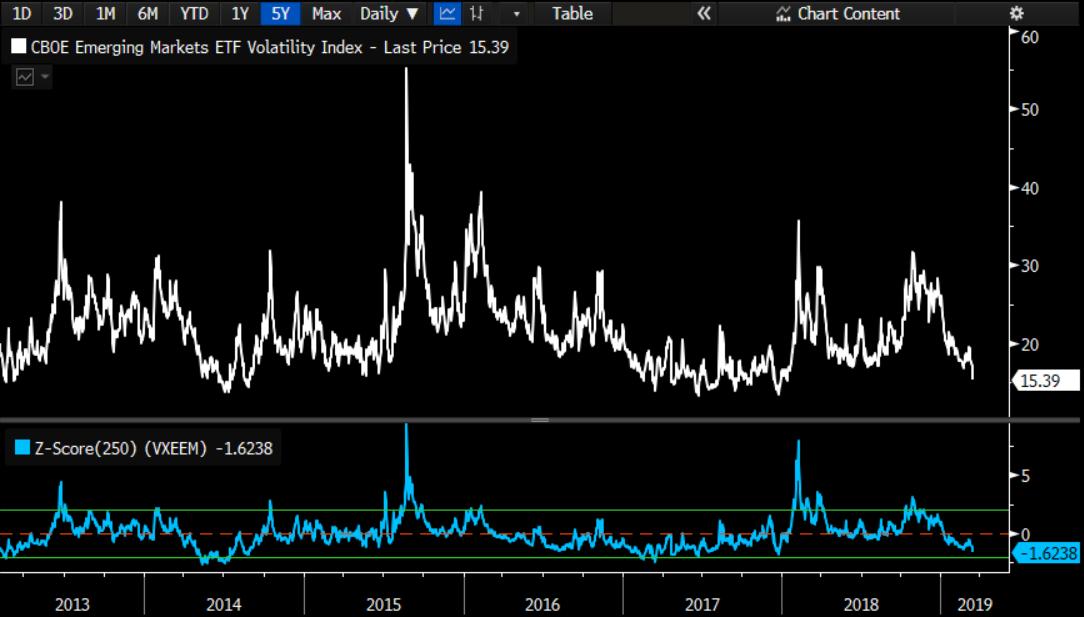 Panic over? It is according to the derivative markets: Even Wall Street's fear gauge VIX drops to over 5mth low.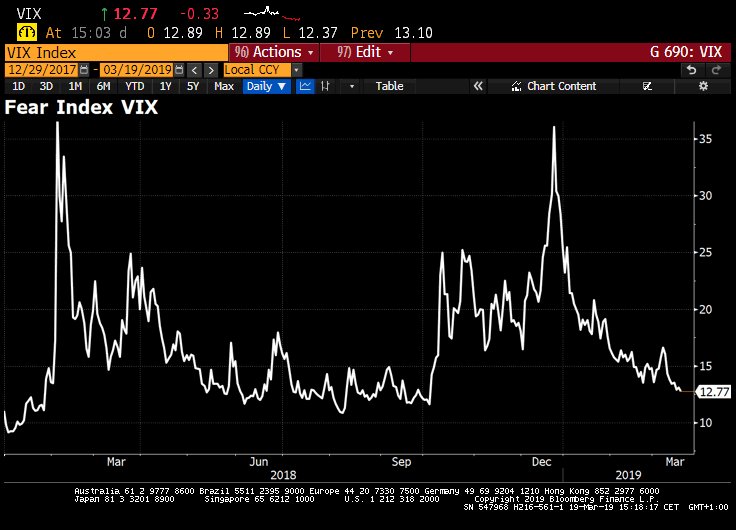 "Pain trade" for stocks is still up: In BofAML March Global Fund Manager Survey (FMS) profit expectations rose, rate expectations fell BUT allocations to stocks dropped to their lowest level since Sep '16.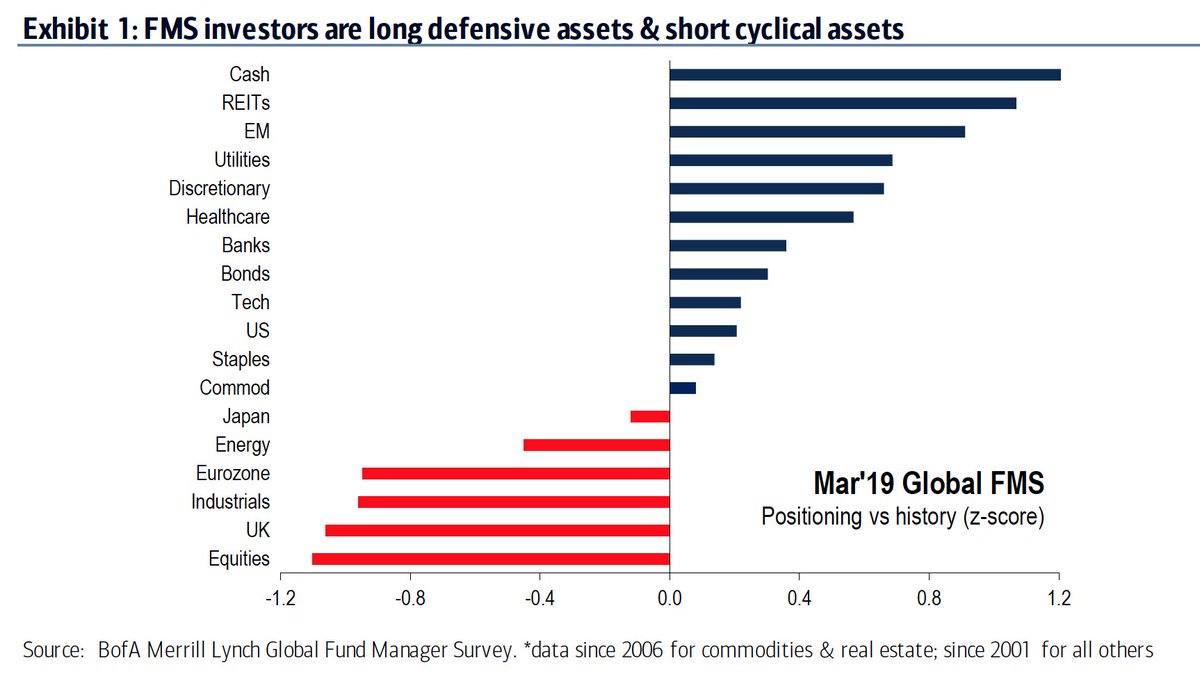 Below is a look at the broadest measure of advance-decline line breadth, the NYSE stock only Advance-Decline line. A simple failure to hold new highs in breadth marked the top in the NYSE in the fall. Now, breadth is notably diverging from price after a massive rip while it has stopped right at that old September high area. Aaron writes…We have evidence of both a longer term bullish sign with a shorter term caution sign. Thus, it seems prudent to be aware of downside risks now while keeping in mind the longer term framework, supporting an eventual move to new highs.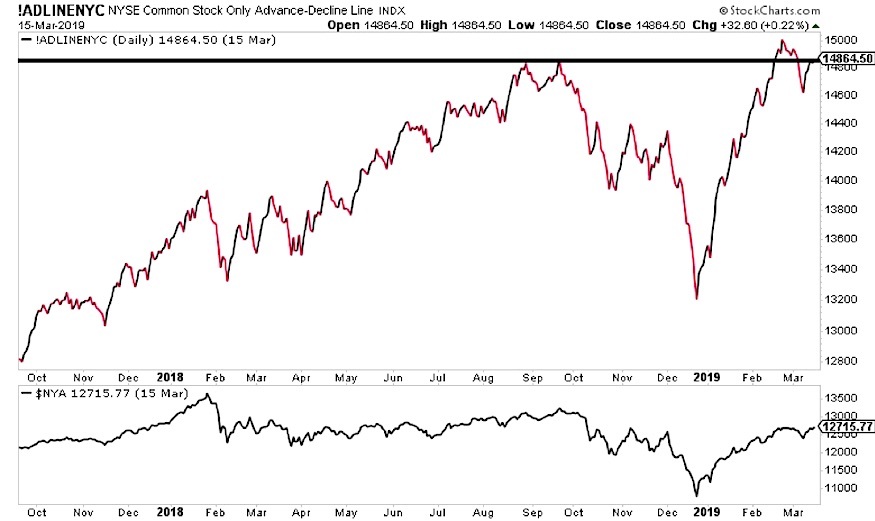 Bond markets are sniffing out a global recession… Canada & Australia just a bps away from full inversion